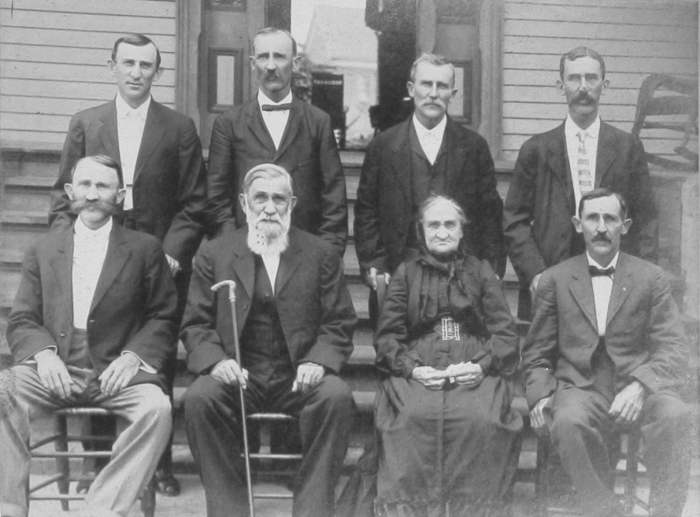 The James Martin Hutchison Family of Dyer, date unknown. J. M. built the first brick building in Dyer, TN. All members moved to Crystal Springs, MS in 1887, with the exception of Emerson Etheridge Hutchison (Top row, 3rd from left), who remained in Dyer, TN to run his lumber business.
Beginning 2nd from left, front row, James Martin Hutchison, Elizabeth Rachael Hutchison, Nace Hutchison.
Copied Nov. 2000 from a photo in the possession of Helen Hutchison Henderson.