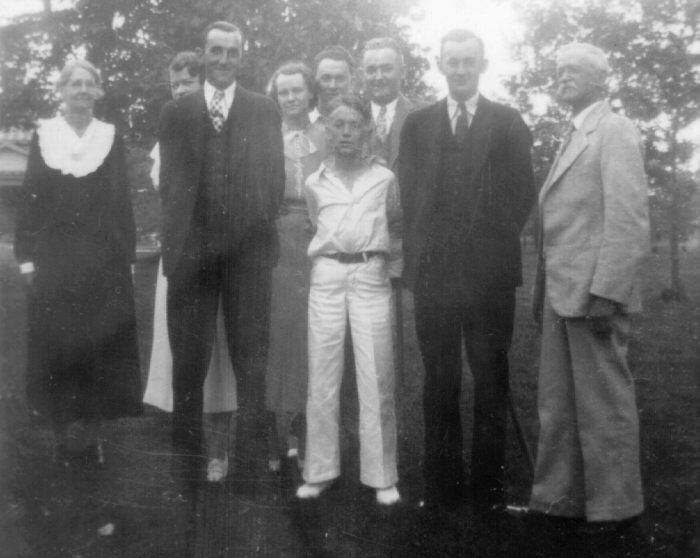 L-R: Lena Allen, Thelma Young, Hayes Lee Allen, Ruth Carne, John Em Carne, Nat Carne, Jim Allen, Ray D. Allen, Buddy Young
Lena was a daughter of John David Carne, and Hayes Lee, Jim, and Ray D. were her sons. Robert Lee "Uncle Buddy" Young married Nancy "Nannie" May Carne, another of John D. Carne's daughters. Thelma Young was their daughter.
Taken at the Carne family home in Dyer, TN. Picture from the Carne family album.